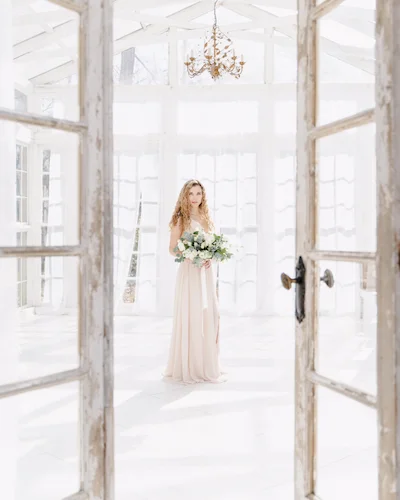 Ladies Love Flowers is a wedding/event florist
Our goal is to create unique, custom floral designs for each individual client and make his/her special day unforgettable.
We only design florals for a limited number of weddings and events each year, promising exclusivity and unparalleled elegance.
Breathtaking flowers for your special celebration that will evoke a sense of elegance and romance when you look back at your images, elevating your event.
We believe in offering an exceptional client experience, tailored at every turn, going over and above to delight our clients with unique designs and attention to detail.
Our bespoke ethos is all about personalized floral design, created for the dreamiest of destination weddings. Each detail is considered and curated with care, from the boutonnieres to the exquisite bridal bouquet.
Exceptional floral designs that speak to your soul!
Kind Words
Wonderful experience!
I enjoyed working with Maryna to make my dream wedding come true!
I absolutely loved all the flowers and greenery arrangements that Maryna did for my wedding! All the fresh flowers were beautiful! The bouquets were so beautiful, I loved every detail of it! Amazing florist, very professional, and such a sweet soul. She did exactly what I wanted! I wanted something simple with minimal flowers and more greenery, yet elegant! I highly recommend her for future events!
Kristine & Lasaro
Breathless Reception
The Ladies Love Flowers team was amazing. Maryna took my ideas and put them to work on paper creating a great vision board and inspiration. I had no idea it would be 1000x more beautiful in person. I was very impressed with the variety of flowers she used, the way the pieces went together, and the seamless way everything was connected. We even had ombré cake flowers for the reception.
Anna & Andre
Perfection!
Maryna was fantastic to work with and helped my vision come to life. She also went the extra mile of visiting my venue ahead of time to make sure that the plans we had for floral arrangements would highlight the venue the way I wanted. The flowers were exactly the color and vibe I was wanting and everywhere I went at the venue, I was blown away by her amazing work. She was able to transform our chapel floral arrangements into décor for the sweetheart table so that nothing went to waste. She really did a perfect job at making my vision come to life!
Megan & Jonathon
FAQ
We are based in Katy, TX, but we operate throughout Houston and surrounding areas.

MEETING

Do you agree that all the best in life begins with mutual sympathy? At the first meeting we get to know each other, discuss your wishes, create an offer and draw up the plan for you

CONTRACT

Confidence in your choice is the key to success in any business. When you are sure that we are the ones to whom you entrust the organization of your celebration – we conclude an agreement.

CREATION OF THE CONCEPT

The most important and creative part of our work with you begins here! We work through all the details, take into account every nuance of the upcoming design, draw sketches and create a unique style for your celebration.

CALCULATIONS
 
APPROVAL

When you are in love with your design project, when all questions are answered and you begin to count the hours until "this magical day" – we consider the project approved and start preparing for its implementation.

IMPLEMENTATION

The implementation of the project is not only the installation and dismantling itself on the day of your celebration, but also a huge preparation for that. Depending on  the project, it takes days / weeks or even months for the entire team, where everyone performs their own important part.

How do we schedule a consultation?

You may send an inquiry through our contact page and we will get in touch.

Ideally, 12-6 months before the wedding date, when you have already booked a wedding venue and bought a wedding dress. But if there are only a couple of months left before the wedding, then we will definitely come up with something cool.

Once I book – can I make changes to my contract?

Absolutely! After the contract is signed, you may request to make changes 3 more times but the latest request we will accept until 6 weeks before the wedding date. To request a change, you may simply email or call us. Email is preferred.

We only work with fresh flowers. We get them the day before the wedding, so you can be sure you have the best quality.

Do I get to keep the flowers after my event?

Yes! You are more than welcome to keep the floral but not keep any of the hardgoods. We will come back for a teardown to gather the vases, candles, pedestals, branches, etc.

How does delivery, setup & teardown work?

All delivery, setup, and teardown is included in the proposal, unless discussed otherwise. We arrive for delivery and setup per the time provided by the bride, planner and/or venue.

We offer no packages for full service weddings as each bride's vision is unique for her special day. We don't make a "riddle" of prices and don't work on the principle of "from amount", but individually calculate each client's request. You can receive a preliminary offer and calculate the cost of your registration by filling out the inquiry form (within two working days we will be able to prepare an offer for you). At the first meeting, you can make all necessary adjustments. An important detail of every wedding is a well-planned and coordinated outlay. Accurate list of decor and its quantity will help to get a certain picture of the whole celebration.

By wire transfer to the bank account.

The first payment is a non-refundable retainer. After the concept is approved, you need to make an advance payment of $500. After that your date will be booked.

The second part of the total amount should be paid the 6 weeks  before the wedding.

WE DO NOT ORDER FLOWERS UNTIL BALANCE IS PAID IN FULL.
Behind Blooms
Hi there! It's me, Maryna Lasseigne.
Owner and Lead Floral Designer of
Ladies Love Flowers
.
For my clients, I choose the best of everything – quality, modern style, mature deadlines and optimal prices. All these are the basic principles of my work. I follow new trends in the world of fashion and design, travel a lot and with all my heart I love the business that I do.
Every order is unique and has its own features. Flowers are not only an unforgettable atmosphere and mood, they are a reflection of ourselves. That is why every detail is important to me when creating a bouquet or a wedding decoration.
It's not about flowers or events, or celebrations! It is about relationships with people, nature, and appreciation. I love the connection of people and nature. My work is a guide between.
I will be happy to create beauty uniquely for you! Thank you so much for your support and consideration!
Flowers always bring me a sense of joy. If these make you smile even for a fraction of a second, my goal has been met.